Attorneys' Aide Investigation Services, Inc.
718.317.0100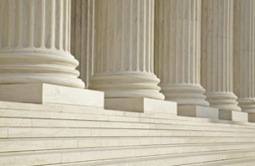 Attorneys' Aide Investigation Services, Inc., has specialized in personal injury investigation for over 20 years. Based in the New York City metropolitan area, AAIS is owned and operated by Ms. Susan Morganti. Ms. Morganti has spent over 25 years working in the field of personal injury investigation and litigation support, and has a proven track record of delivering excellent results for her many clients.
Here at AAIS, our primary focus has always been providing comprehensive investigative services to law firms and their clients. We have a variety of
services
available, and we style our approach to match your specific needs. We're truly committed to providing quality services in a reliable and professional manner.
The personalized attention that we give to our clients has consistently resulted in repeat business and direct referrals - though a small agency, we have a reputation for big results. You can rest assured that AAIS team members will always be presentable, courteous and professional when dealing with your firm and your clients. And once you use our services, you'll want our agency to be part of your team.
Our staff consists of Licensed Private Investigators, all of whom hold Process Server, Notary Public or Commissioner of Deeds licenses. We do not employ trainees, which is often the norm with many of our competitors. AAIS is licensed by the New York Department of State, Division of Licensing Services, and is a member of Associated Licensed Detectives of New York State (ALDONYS).
Simply put, if you want an investigation agency that really knows the personal injury business, we strongly encourage you to
contact us
to have a preliminary conversation.
---
Licensed and Bonded in the State of New York
As per NYS DOS Division of Licensing requirements, investigations conducted by this agency require
a signed one time Agreement & Advanced Statement of Services and Charges
and/or a retainer agreement before an investigation can be commenced.
Click below to view our sample form.